An international luxury brand have recently migrated its Oracle Commerce website to Spark::red and saw significant improvement in performance while reducing hardware footprint.
Challenge
The retailer built its first Oracle Commerce website a few years ago. Recent web traffic growth, as well as increasing customer expectations made it obvious to the retailer that it could no longer rely on existing systems to provide required website stability. It needed a reliable partner that would ensure the flawless performance of its systems at all times, while allowing the company's internal team to focus on business development instead of troubleshooting.
Solution
After evaluating the existing environment, the Spark::red team believed it could provide better website performance and stability under high loads of traffic while significantly reducing the retailer's hardware footprint. The following was provided as part of the Spark::red Oracle Commerce Hosting Solution:
Newer and faster servers
Dedicated redundant 10GB networks
Hosting environment configured and tuned by Oracle Commerce experts
Note: No code changes or application/database tuning was performed.
All performance improvements described below are a direct reflection of the changes made to the hosting environment by Spark::red.
RESULTS
The hosting environment delivered by Spark::red had 60% fewer servers while providing four times better application performance.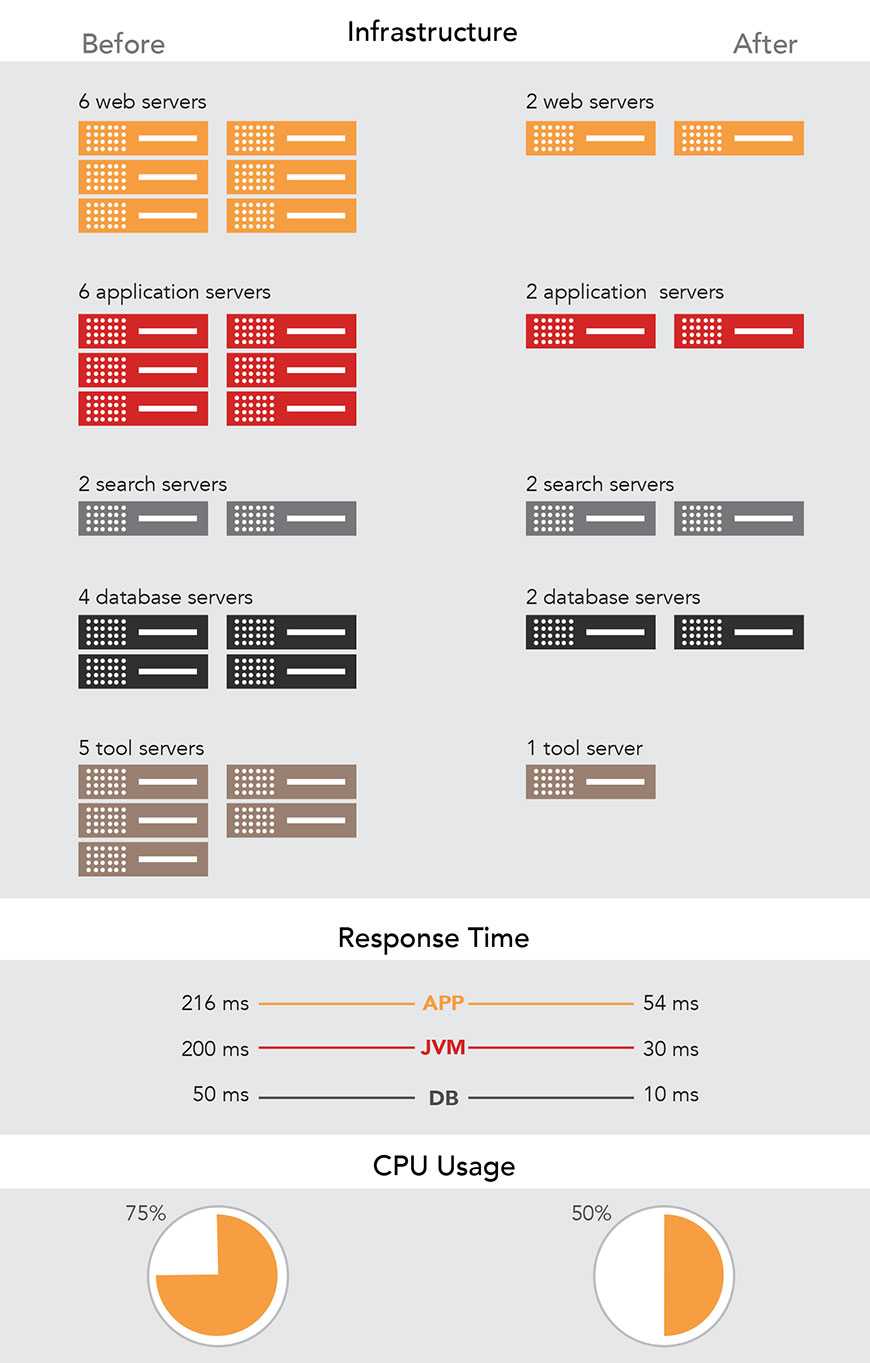 As a result of the changes implemented by Spark::red, the client saw significant improvement in the website performance. Switching to a smaller but better optimized hosting environment allowed the company to minimize infrastructure-related expenses.