ATG PayPal Integration Module
The Spark::red ATG PayPal Integration Module is the only PayPal certified integration for Oracle Commerce. It provides easy integration by reducing the time and costs associated with website development. By streamlining the PayPal integration process, you can save up to 150 hours and $30,000 on your Oracle Commerce implementation.

Oracle Database Plugin for New Relic
The Spark::red Oracle Database Plugin captures over a dozen performance and wait metrics from an instance of Oracle Database and displays them in New Relic APM providing you with more insights as well as a clear and consolidated view into your systems' performance.

Endeca Plugin for New Relic
The Spark::red Endeca Plugin grabs metrics from a configured Endeca MDEX Engine's statistics page and processes a subset of the resulting statistics for reporting to New Relic allowing access to data that was previously unavailable in New Relic.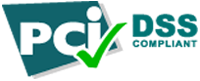 ATG PCI Encryption Module
The Spark::red ATG PCI Encryption Module allows you to easily make your ATG application PCI complaint and encrypts your existing data – even data encrypted by other systems.