Spark::red® Oracle Commerce Hosting is an end-to-end solution that includes all required hardware, software, installation, configuration, securing, tuning, monitoring, as well as round-the-clock expert support. Knowing that each client has its own unique challenges and requirements, we customize our hosting solution to meet your business's specific needs.
Oracle Commerce Specialized
10+

Years Managing Oracle Commerce Websites
10+

Years of Experience per Senior Architect
40+

Oracle Commerce Clients
ORACLE COMMERCE EXPERTISE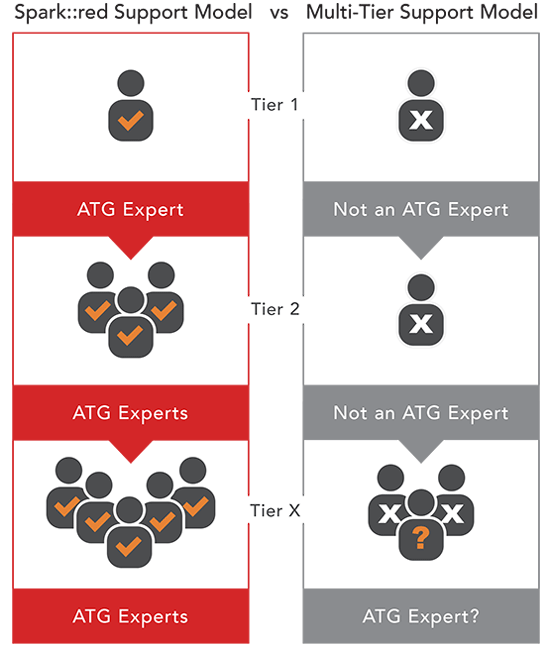 Founded by Oracle Commerce architects, Pivotree specializes in providing hosting and optimization services for Oracle Commerce customers. Every senior architect on the team has over 10 years of experience with the platform allowing Pivotree to offer an unmatched level of expertise. As a result, our clients benefit from increased environment stability, better application performance, faster ticket resolution and more.
Our expert teams provide round-the-clock management of your website with our Oracle Commerce architects always available in case of an emergency. The Pivotree support model is designed to speed up the issue resolution process and gives the client direct access to senior technical staff. This means that when you have a problem, we will never simply transfer you to a new person where you must waste time re-explaining. Our escalation process ensures that when your specific issue needs additional expertise from one of our application, infrastructure or security specialists, they will join your initial point of contact to work on the issue until it is resolved. Pivotree has been implementing this model for almost a decade now and it is proven to deliver superior results when compared to the standard tiered support model employed by other hosting providers.
"…substantial levels of improvement in site speed, app performance and uptime…" – Kevin Ertell, SVP at Sur La Table
"…the level of expertise provided by Spark::red was unparalleled …" – Michael Tasooji, CIO at Quiksilver
"…their passion for Oracle Commerce is unmatched…" – Mark Grebey, Web Platform Manager at Vitamix
STABLE HOSTING ENVIRONMENTS
Pivotree's specialists design, size and build hosting environments based on your anticipated web traffic and business requirements to provide stability, performance and scalability that your e-commerce website needs.
FULLY REDUNDANT DATA CENTERS
Modern servers, a fast and reliable network, trained on-site personnel and fully redundant hosting facilities – every component of our infrastructure is optimized to deliver maximum stability and performance. Through our partnerships, Pivotree has access to some of the most reliable data centers in the world with the latest hardware, allowing your website to handle higher levels of traffic.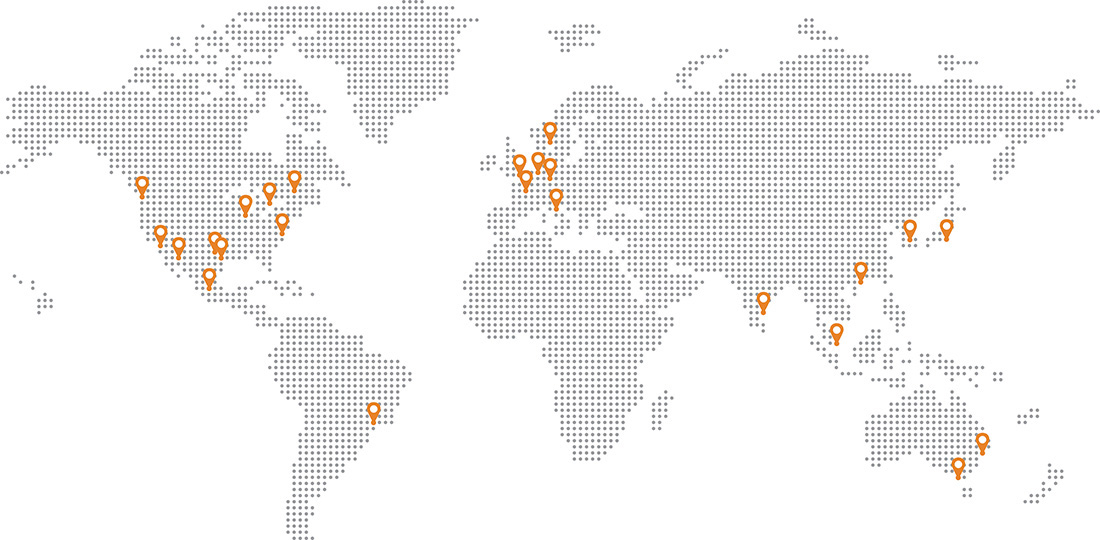 Global Fully Redundant Data Centers
ONGOING PERFORMANCE OPTIMIZATION
Performance optimization is an ongoing process and doesn't end with your hosting environment's implementation. Pivotree provides a number of ongoing optimization services as a part of the Pivotree Oracle Commerce Hosting Solution, which includes monitoring, load balancing, tuning, deployment support, upgrades and more.
Need Help With Your Oracle Commerce Site?