Our Managed Oracle Commerce Solution is designed by experts with nearly two decades of experience developing, building and managing some of the most complex Oracle Commerce websites in the world. Using our extensive and specialized knowledge of the platform, we provide stable, fast, secure and scalable hosting environments. Our expert support team works 24x7x365 to ensure your website's optimal performance so that you can focus on growing your e-commerce business instead of troubleshooting.
Looking for Increased Performance & Uptime?
ORACLE COMMERCE OPTIMIZATION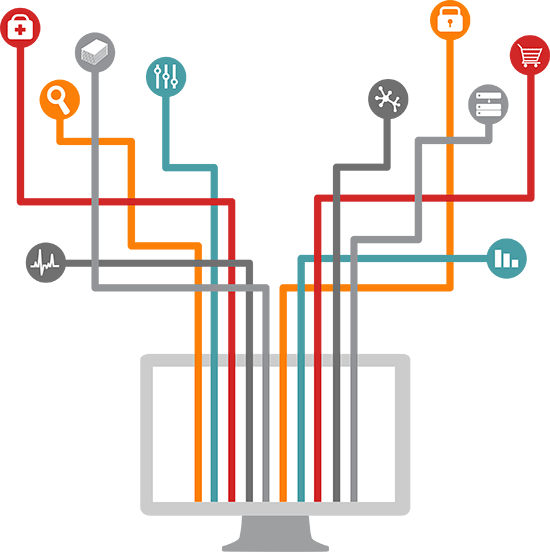 Additional services are available for companies that invest in the Spark::red Oracle Commerce Hosting Solution. For example, if you need to reduce disaster recovery time or prevent disaster-related downtime altogether, improve the quality of your code or outsource your log management, our team can. Below are just a few services that are available to our clients:
Scalability Services
Load Testing
Disaster Recovery
Advanced Tuning
Advanced Monitoring
Log Management
CDN
Many of our additional services are designed specifically for Oracle Commerce-based websites and provide better stability, systems transparency, flexibility and an overall ROI than services delivered by more generic industry solutions.
Trusted by Industry Leaders
Spark::red manages some of the most complex B2C and B2B websites
with over 20 Oracle Commerce clients currently hosted all over the world.

Devon Hillard
With many online retailers looking to adopt headless approach, there is a surprising lack of end-to-end analysis of its impact on day-to-day operations. Reading through articles from the first few pages of Google results [...]
Elena Rybalchenko
Michael Kors, a luxury fashion and lifestyle brand, operates over 800 retail stores in 35 countries and boasts a rich omni-channel funnel that brought in $4.4 billion in total revenue for FY2017. In early [...]
Elena Rybalchenko
Combined entity becomes world's largest premium Oracle Commerce managed services provider TORONTO – February 13, 2018 – Tenzing is pleased to announce its merger with Thinkwrap Commerce and Spark::red. The transaction creates a global commerce [...]