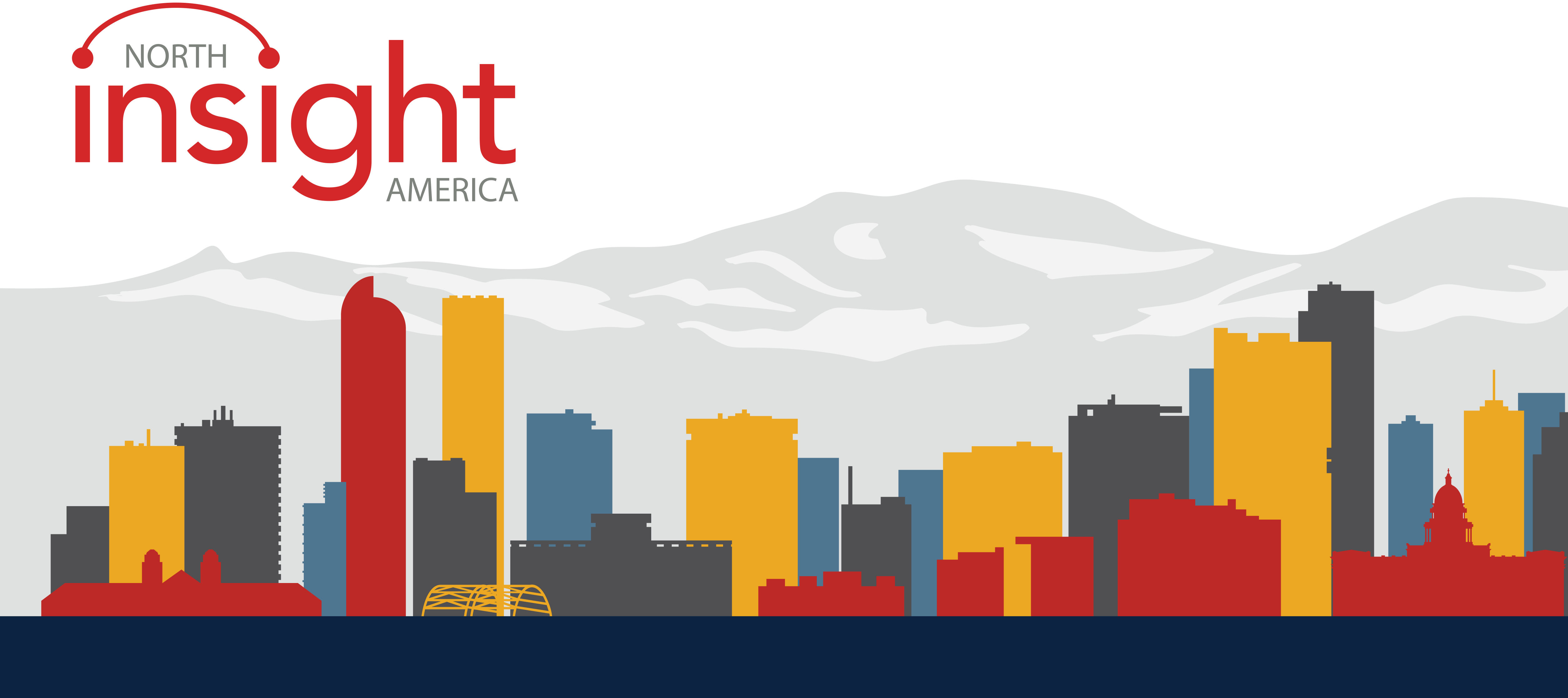 PipelinePros is back with their Insight conference for 2018, promising to be your best opportunity to come together with Oracle Commerce professionals and connect with each other, sharing Commerce experience and knowledge, to learn new things and gain a competitive edge in the marketplace.
As one of the founders of PipelinePros and the Insight events, Spark::red is proud to sponsor this year's conference to facilitate this knowledge-sharing opportunity. In fact, almost a third (!) of attendees are our clients! We'll be presenting with several customers, and others, such as Michael Kors, Carolina Biological, Vitamix, Mason Companies, Calendars.com, will be around the show to network and chat as well.
Our booth will feature a demo of our Headless Acceleration Framework, right after our Co-Founder Devon Hillard's 2pm presentation on Tuesday, July 31st. If you would like to schedule a meeting with our team or set up a 1-on-1 demo, please email [email protected].
We also invite you to stop by our booth to talk about leveraging public cloud with Oracle Commerce, making headless projects easier and more affordable, extending your prior investments in the platform, reducing dependency on your legacy systems, maximizing ROI into your Commerce solutions or just to say hello.
Without further ado, we'd like to present our list of the must-attend sessions and events for attendees to use in guiding their plans during the show.
Recommended sessions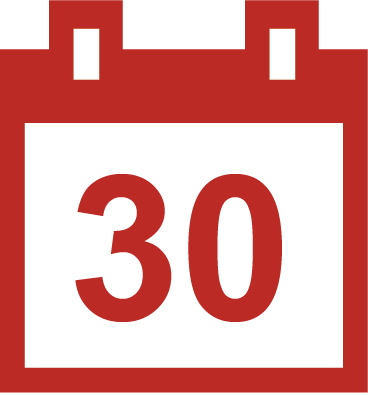 Leveraging AWS with Oracle Commerce: The Deluxe Journey to Flexible Architecture
2:00 PM – 2:45 PM, Aspen
Deluxe Corporation is a $2 billion retailer with 30+ websites and 120+ other critical systems to manage. In order to reduce the complexity of those systems, maximize ROI in existing technologies and ultimately enable the business to deliver a seamless customer experience, the retailer has started evolving their legacy commerce solutions as part of a larger digital transformation strategy.
As the first step of Deluxe's Oracle Commerce evolution plan, they are building flexible infrastructure by leveraging AWS. The presentation will cover key business and technical drivers for the project, common challenges when implementing AWS with Oracle Commerce, why the solution is a good fit for Deluxe (and who it is not a good fit for), project details, results delivered, and lessons learned.
If you are interested in leveraging public cloud innovation with your Oracle Commerce application, you do not want to miss this session. Zohaib Amjad of Deluxe Corp. and Elena Rybalchenko of Spark::red will lead this session.
How Destination XL Leverages Public Cloud and Lessons Learned from Running Oracle Commerce on AWS
3:00 PM – 3:45 PM,  Aspen
This session is aimed at current ATG customers interested in how to move to the Cloud. Destination XL is a customer of Tenzing, who recently merged with Spark::red and Thinkwrap. Tenzing helped Destination XL move from bare metal to 100% public cloud infrastructure. Dasarathy Ponnappan of Destination XL and James Schermerhorn of Spark::red will present their insights into what made this project a success and share lessons learned from running Oracle Commerce on AWS.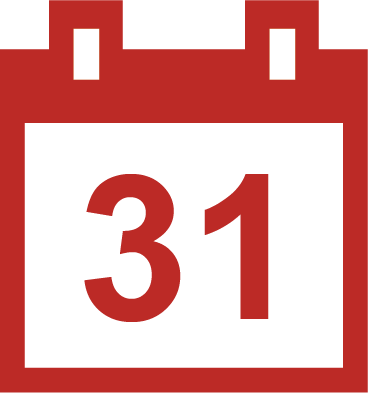 The Journey to Loyalty and Personalization for Digital Commerce at Michael Kors
10:00 AM – 10:45 AM,  Crestone A
Luxury goods customers expect great service – so how can a company like Michael Kors deliver a great experience, digitally? Nick Reshamwalla will walk us through how their loyalty program (KorsVIP) used Oracle and complementary technologies to deliver a more rewarding way to shop.
An Honest Look Into Headless Commerce
2:00 PM – 2:45 PM,  Crestone A
With many online retailers looking to adopt headless approach, there is a surprising lack of end-to-end analysis of its impact on day-to-day operations. Reading through articles from the first few pages of Google results on this topic, you can see numerous examples of headless commerce benefits, but very few (or almost zero) mentions of challenges to consider when implementing this type of architecture. This session by Devon Hillard of Spark::red is meant to be an honest overview of both good and bad that comes with headless commerce. Having a clear understanding of headless architecture's impact on your business will help you to decide whether this approach is the right fit for you and what processes and systems need to be in place to maximize the ROI of your journey into headless commerce. During this session, the high-level overview of the approach as well as deep technical considerations and best practices around headless architecture will be discussed.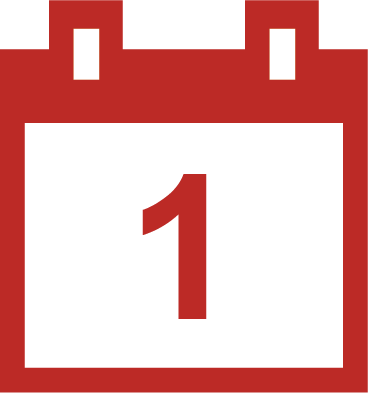 Implementing Endeca XM on a Headless Architecture
11:00 AM – 11:45 AM,  Aspen
Headless is a hot topic this year! In this session, Chad Taylor, Sr. Director of Technology at TBC Corp, will present on their experience with Endeca XM, how the decision to leverage headless architecture was made and what the experience implementing it has been so far.
The Case for Virtual Development Environments
1:00 PM – 1:45 PM, Crestone A
In this session, learn from Chris Ingram, Carolina Biological Software Developer and SQL DBA reviews the company's case study on their virtual deployment environment for Oracle. He'll go over the benefits of using a virtual development environment, including ROI, onboarding of development resources, and more.
Lessons Learned: Building an Organization to Support Oracle Commerce and Oracle EBS
2:00 PM – 2:45 PM,  Crestone A
"Applicable to All", this session by Brian Swab of Vitamix will allow you to explore the steps necessary in creating a long-term support organization for your company's Oracle needs.
Spark::red Customer Appreciation Dinner
Mon, July 30th, 7:30 PM – 9:30 PM

Join us for delicious food, drinks, fantastic views of Denver and inspiring conversations with this year's customer speakers and the Spark::red executive team.
Featured Guests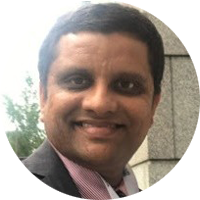 Dasarathy Ponnappan
Director of Digital Architecture, Destination XL
The Insight NA Speaker
With over 18 years of experience in eCommerce, Dasarathy has been instrumental to Destination XL's successful journey to the public cloud. Dasarathy's major strength lays in applying Agile methodologies for delivering complex commerce engagements, with a focus on helping digital businesses to become cloud optimized.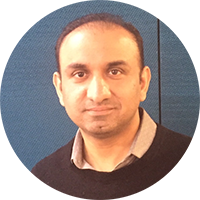 Zohaib Amjad
Director of Digital Commerce, Deluxe Corporation
The Insight NA Speaker
Zohaib Amjad brings 15+ years of experience in eCommerce technology strategy to his role at Deluxe Corporation. He understands how to manage multi-location development and various implementation methodologies for multi-channel eCommerce platforms, and has stood up an entirely new technology ecosystem at Deluxe to support multi-million dollar commerce channels.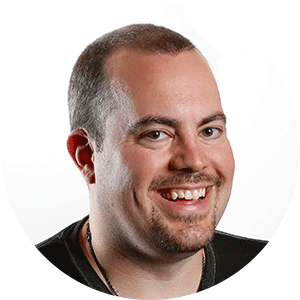 Devon Hillard
Devon is a Spark::red Co-Founder and Oracle Commerce
The Insight NA Speaker
An architect with almost 20 years of Oracle Commerce experience, Devon will be at Insight to speak to Oracle users looking to extend prior investments in the platform, leverage Headless Architecture and increase ROI.
Please, email [email protected] if you are interested in attending this executive dinner or would like to schedule a meeting with our team. We can't wait to see you!